Do you want to advance your career and live a fulfilled life full of love and ease – be all you?
Do you want to advance your career and live a fulfilled life full of love and ease – be all you?
I am a passionate career and visibility coach helping women to get crystal clear on what the want, strengthen their confidence and tap into their full potential so they can make their DREAM CAREER come true.

I have also been where you are now!
In some way successful and yet not really feeling good enough. Working hard but not happy with my achievements. I needed freedom and still wanted to belong somewhere. Always smiling kindly and hiding my true thoughts and feelings. As a result, I was dissatisfied deep down, didn't know where I belonged and sometimes passive aggressive in dealing with the people around and myself. I thought no one would ever notice, but all of this had an impact on my career and I didn't know. I never got anywhere close to my real goals.
If this sounds like you, you will be relieved to hear…

…you can learn to show the real you and to make the right steps in your career and your life, with clarity, ease, joy, pleasure, trust, connection, support, warm-heartedness and lots of love AND make it last.

Coaching with Anke is priceless! She helped me to uncover my strengths and weaknesses on the spot. I liked creating a step-by-step plan with specific activities and exercises for our time together AND envisioning a vision for my future – a big one! I discovered talents and potentials which I haven't been aware of. Today they seem like the precious treasure that just needed to be dusted off. I am braver to try new things, think out of the box and see the opportunities that show up for me. Very important to me was to strengthen my self-worth and confidence. It's been astounding to see how much is possible to change in just a few weeks and how many of my wishes I had suddenly came true. Magic happens when you get things rolling – inside and outside.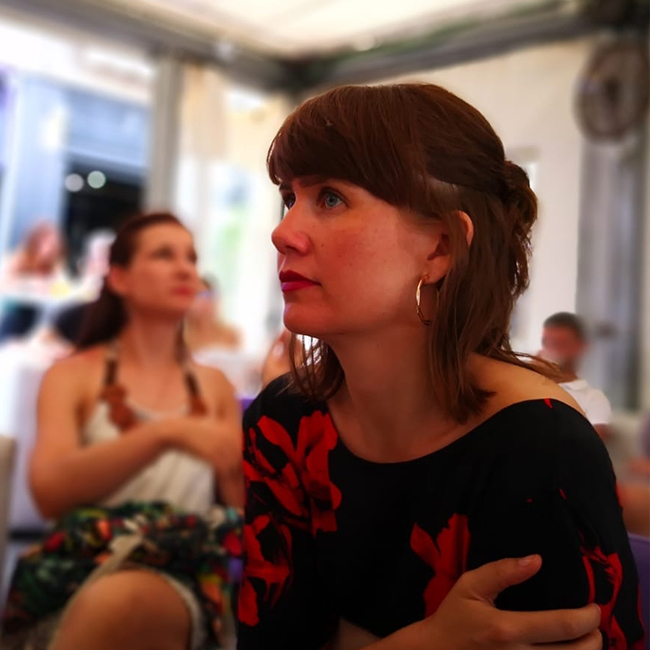 I tried out a lot. I was a Jack of all trades but still felt not yet there. After I decided to start from scratch and clean up the mess, I felt much better. But along the way I started to question my goals. Luckily, I found Anke and her Juicy Career Code career program. I set my focus, created space for myself and within 6 weeks I decided to learn more. I started deepening my knowledge with another training and now I am smiling thinking what lies ahead. I know what I want. I am clear. Thank you Anke for the great support and safe space to find myself again. Your coaching and guidance let me focus on the important things and strengthened my confidence. I am now looking forward to the future and thank you from the bottom of my heart!


I can't really remember when Anke and I started working together. But since then, so much has happened: I take a stance for myself, speak my mind more confidently and can handle unpleasant situations. This has the advantage that I can implement skills or get jobs that were previously difficult for me. I have a clearer picture of who I am, what I want AND where I want to go. I have various fields in which I am working on myself and still have some way to go till I reach my end goal. Sometimes I don't even know how I get all this sorted but I do know now that everything has its time and comes when it's right.


Anke helped me to overcome my exam anxiety and instead focus on what I want to achieve and how I can do it. Simple rituals and small changes in my everyday thinking helped me to successfully pass the exam and now approach further challenges in a much more positive way. The most important things were to really get invested into my dreams and share my anxiety with someone so I could make change happen.

Jan G.


Before coaching with Anke I was in a very insecure, fearful emotional state regarding upcoming exams. Through Anke's coaching, as well as further work on myself, I have gained clarity about the origin of these fears and can take a more loving look at myself.

Heike


I avoided searching and applying for a job as I didn't have the motivation to do so. I didn't even feel like going shopping either. I was afraid about my future working situation. When I started coaching with Anke, I made my way back to life – slowly but surely. Of course, I'm not there yet but I am looking forward to my future.

Cristina