Are you struggling to give your career the much needed spin and get back into the driver's seat?


Let's change that!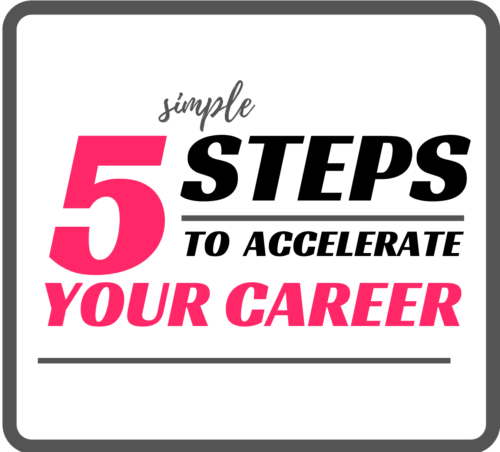 We honor your privacy. We will never rent, sell or give away your information. In opting in, you are also agreeing you would like to receive other helpful, inspirational emails from us.
Are you busy working and didn't recognize that you totally forgot about your career, and where you wanted to be 5, 10 or even 15 years later?
Ease your day and take these 5 steps to get yourself back on track and watch your career accelerate to the next level.
A step-by-step guide to get your career from stagnant back int0 motion.

A simple but thougthful layout to gain clarity about your professional goals, and the basics you need to get there.

THE confidence booster that makes you trust more in your skills and talents to finally ask for what you want.

A powerful and easy-to-use strategy to strengthen your reputation.

Learn how to make real impact on your working situation.